News & Events

ASSETS INKS PARTNERSHIP AGREEMENT WITH AIG AND ANDA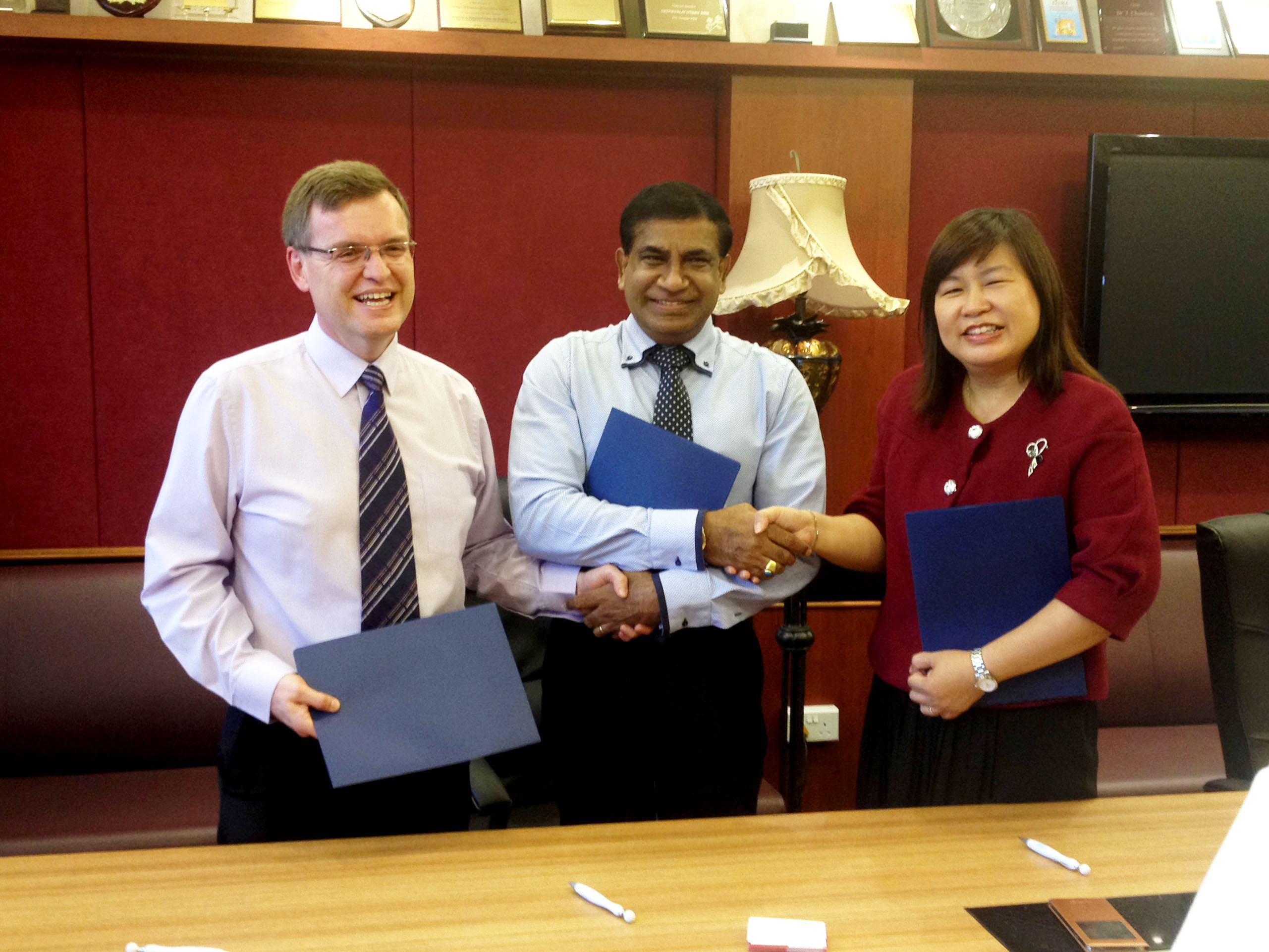 [Photo] From left: Mr Anthony Braden, Chief Financial Officer, AIG Singapore, Dr T Chandroo, Chairman, ASSETS and Ms Belinda Lee, Director of ANDA
Insurance company AIG Asia Pacific Pte. Ltd. (AIG Singapore) and ANDA Insurance Agency have concluded a partnership agreement with The Association of Early Childhood & Training Services (ASSETS). AIG and ANDA are keen to support ASSETS' projects and activities in the next three years.
Mr. David Chan, Managing Director of Thistle Asia, Jardine Lloyd Thompson Asia Pte Ltd, who initiated the collaboration between the parties, highlighted that AIG Singapore and ANDA are keen to contribute to the development of the early childhood education industry in Singapore. With this partnership, Mr. Chan is confident that a lot can be achieved in the next three years.
Apart from working with ASSETS on projects and activities, AIG Singapore and ANDA will also be offering a new insurance policy to ASSETS members exclusively. The new business insurance policy, called 'EduProtect' is tailored specifically for the needs of pre-school operations.
The Agreement was formally concluded on 3 June 2014. Mr Anthony Braden, Chief Financial Officer of AIG Singapore, Ms Belinda Lee, Director of ANDA and Dr Chandroo, Chairman of ASSETS were present to finalise the agreement.
Representing ASSETS in the signing ceremony, Dr Chandroo, Chairman, finalised the Agreement and is looking forward to working closely with the new partners in order to support the needs of the industry.